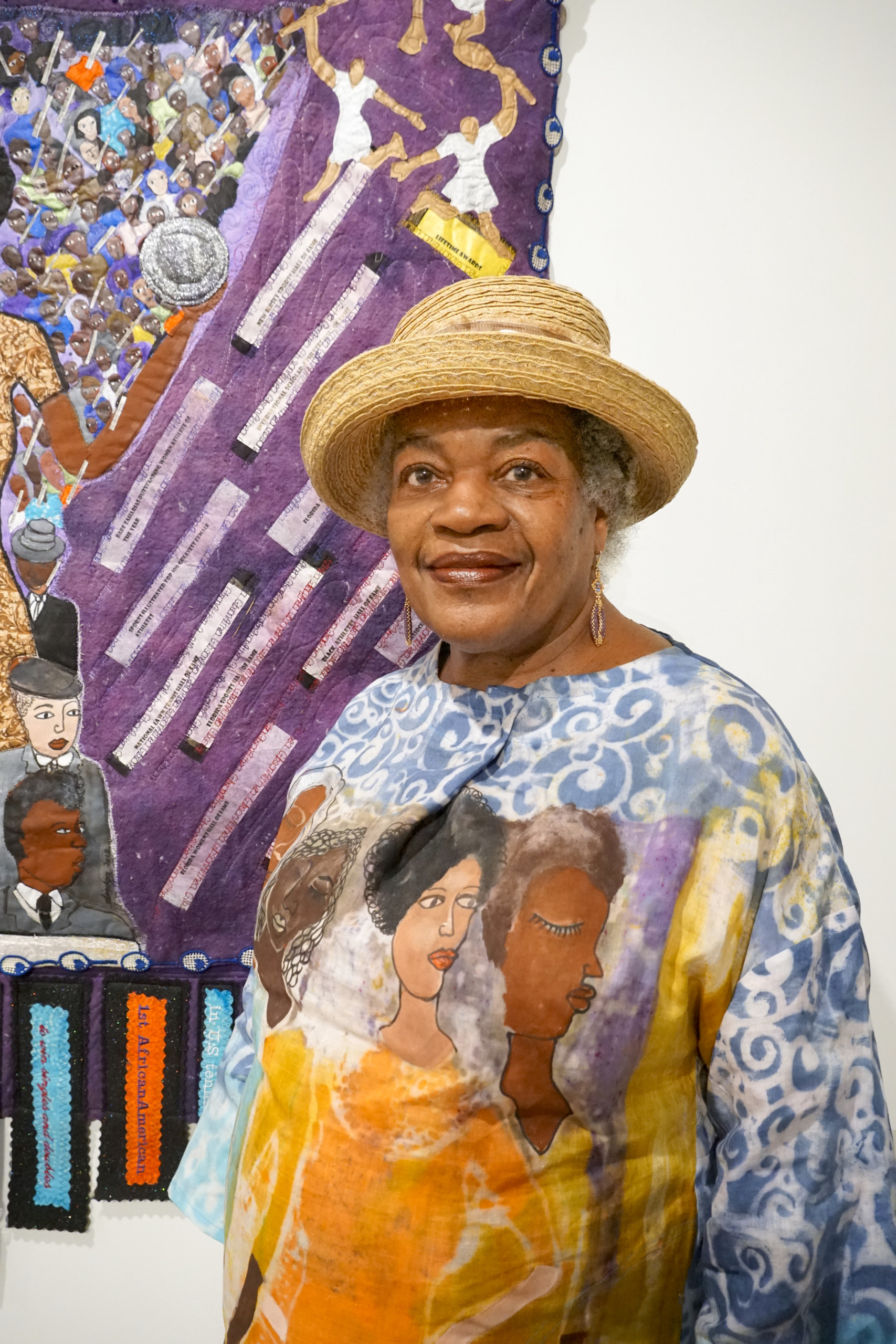 For five decades, Dindga McCannon has celebrated the histories of Black women in her multidisciplinary practice, which includes paintings, quilts, prints and sculpture. Growing up in Harlem in the 1950s, McCannon started working in textiles, selling dashikis to fund her art making. In the early 1960s, amidst the rising civil rights movement, she participated in several activist groups, leading her to join the pre-eminent Weusi Artist Collective, a group that supported and gave voice to African American artists, allowing them to express and exhibit their ideas freely. Together with Faith Ringgold and Kay Brown, McCannon later formed the Where We At Black Women Artists Inc. collective, pioneering a new form of community-based arts education and providing resources to those in prisons, shelters, and schools.

McCannon's work fiercely scrutinises the inequality faced by Black women in America, drawing attention to the oft-forgotten histories and stories of public figures and everyday heroines, as well as her own family and friends. With her vibrant textile assemblages and found-object quilts, McCannon is a pioneer of twentieth and twenty-first-century fibre art, reclaiming needlework as a form of feminist activism by including non-traditional materials in her craft objects, including personal photographs and day-to-day ephemera.

McCannon's excavation of the history of American oppression of Black communities honours early social activists, Sojourner Truth and Harriet Tubman, women born into slavery who fought tirelessly for the abolitionist cause and basic human rights for their people. In recent work, she depicts them as monumental figureheads, protectors of future generations.