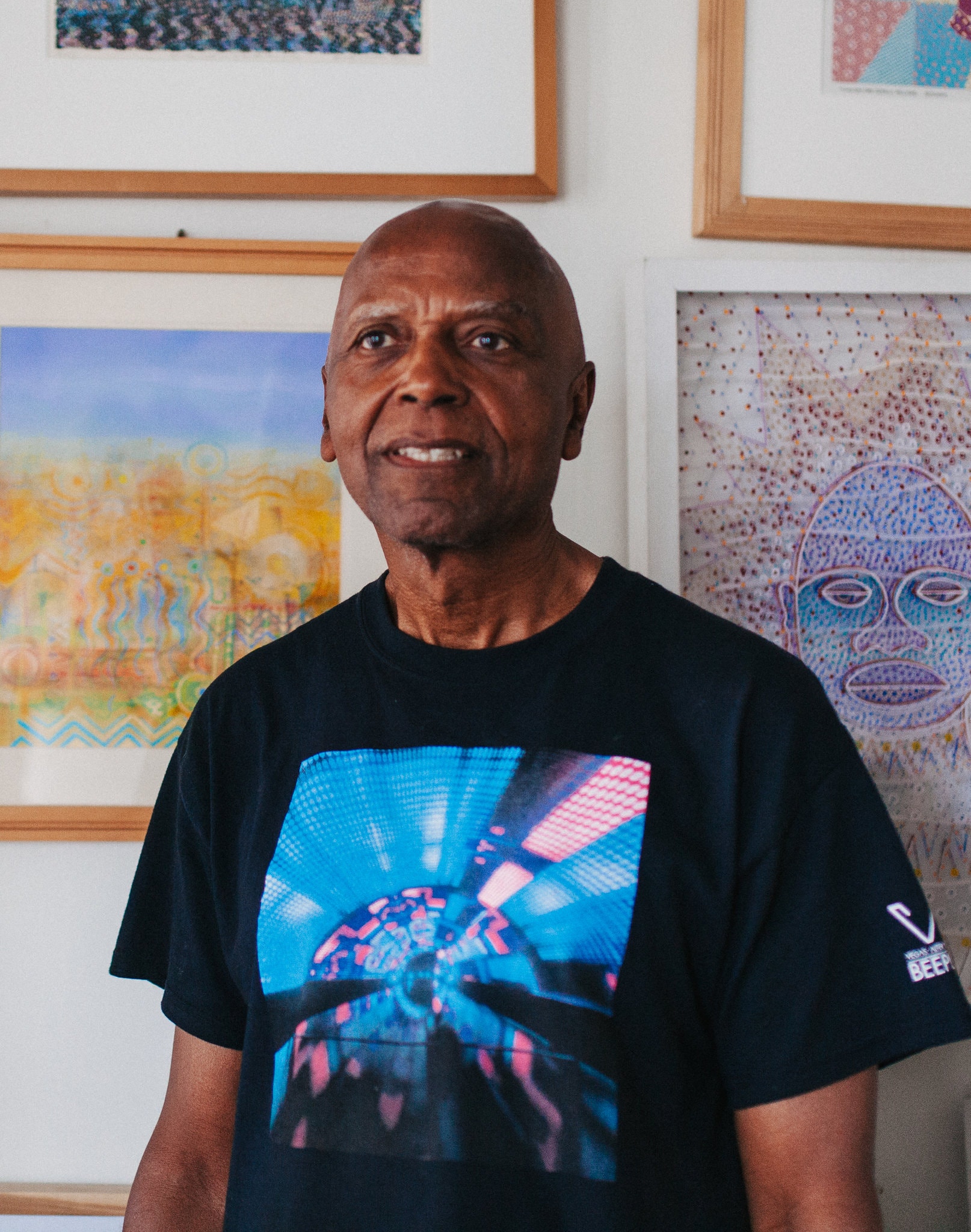 Gerald Williams is one of the original five cofounders of the African Commune of Bad Relevant Artists (AFRICOBRA), an artist collective formed on the south side of Chicago in 1968, which became the definitive visual expression of the Black Arts Movement.

After serving in the U.S. Air Force for four years, Williams earned his BA from Chicago Teachers College in 1969, and his MFA from Howard University in 1976. He served two years in the Peace Corps as Prevocational Director in the Jacaranda School for the Mentally Handicapped in Nairobi, Kenya, then taught for four years in the Washington, D.C. public schools. From 1984 through 2005, Williams served as the Director of Arts and Crafts Centers on United States Air Force bases in South Korea, Japan, Italy, the Azores and the United States.

Williams' work is included the major museum collections including Smart Museum of Art, the Brooklyn Museum, and the DuSable Museum of African American History. Recent exhibitions of Williams' work include Everything Is Connected: Art and Conspiracy, The Met Breuer, NY, USA; AFRICOBRA: Nation Time, 2019 Venice Biennale Official Collateral Event, Venice, IT; AFRICOBRA: Messages to the People, MOCA North Miami, FL, USA; AFRICOBRA 50, Kavi Gupta, Chicago, USA; Soul of a Nation: Art in the Age of Black Power, Tate Modern, London, England; Crystal Bridges Museum of American Art, Fayetteville, AR; USA, Brooklyn Museum, NY, USA; The Broad Museum, Los Angeles, CA, USA; San Francisco MOMA, CA, USA, Museum of Fine Arts, Houston, TX, USA; Gerald Williams, Kavi Gupta, Chicago, USA; The Time is Now! Art Worlds of Chicago's South Side, 1960-1980, Smart Museum of Art, Chicago, USA. A major profile of Williams appeared in Hyperallergic in 2018, based on an oral history included in the Smithsonian Archives of American Art.

Works