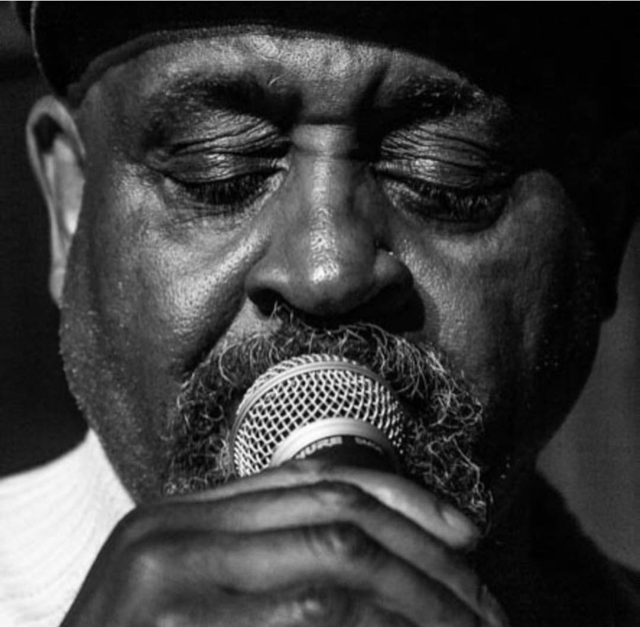 Umar Bin Hassan born Gilbert Jerome Huling is an African-American Poet and one of the original members of the legendary spoken-word group, The Last Poets.
Born in Akron, Ohio in 1948, as a teenager, Umar worked a day job at the Firestone Tire and Rubber Company; however, by night, Umar was at the center of the 1967 Akron Riots. An uprising, which was sparked by the Black Power Movement that was taking the country by storm, the riots would become the backdrop of Umar's revolutionary career as a poet.
In 1968, at the suggestion of Umar's mother, he decided to leave Akron to avoid any danger to himself or his family. Umar sold his younger sister's record player to purchase a Greyhound bus ticket to New York City. After purchasing a bus ticket for $10, Umar arrived in NYC's Times Square with 22 cents to his name and a pocket full of poetry. Shortly after arriving in NYC, Umar made his way to the popular poetry spot in Harlem known as the "EastWind." It was here that he befriended The Last Poets' founding member Abiodun Oyewole. After giving him a place to stay until he got on his feet, Abiodun decided to bring Umar on as an official member of The Last Poets. The rest is history.
In the mid-1990s, Umar Bin Hassan recorded a solo album titled Be-Bop or be Dead on Bill Laswell's Axiom Records through Island/PolyGram. In 1994, Umar Bin Hassan appeared on the Red Hot Organization's compilation CD titled:
Stolen Moments: Red Hot + Cool
. Umar appeared on the track titled "This is Madness" alongside Abiodun Oyewole and Pharoah Sanders. This album would later go on to be named "Album of the Year" by Time magazine. Throughout the 90's, Umar and the Poets would go on to record and perform together, both in the U.S. and internationally. However, it wouldn't be until their recording of the 2005, grammy-nominated Common-led and Kanye West-produced song,
The Corner,
that the Poets would once again be in the mainstream spotlight.
These days Umar spends most of his time touring with The Last Poets and mentoring upcoming poets. Splitting his time between the Midwest and New York, Umar's greatest joy has become spending time with his family and reciting poetry of the past in his head.